Scenarios' definition and impact assessment
The food system covers a complex set of actors and factors - from the way land is used and food is produced, stored, packed, processed, traded, distributed, marketed, consumed and disposed of. The interconnection among these nodes should be considered the central point for impact assessment.
Based on the results obtained in the project (including case studies), and by adopting a participatory approach, where all food system stakeholders are key for the promotion of sustainable food systems, FOODCoST will assess the welfare and sustainability impact of 3 scenarios that combine the most effective policy measures, business models and strategies.
We will develop an INTEGRATED FOODCoST toolbox for IMPACT based on the impact assessment and the results obtained before.
The
FOODCoST Roadmap
will be the final output and work as a guide for policy stakeholders and business managers, depicting when to apply or use a specific set of combined policy recommendations and business strategies.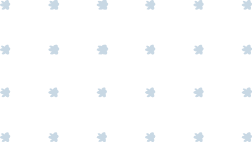 The action plan includes:
1
Setting up the Scenarios.
2
Creation of the INTEGRATED FOODCoST toolbox for IMPACT analysis.
3
Monitoring of integrated business models, strategies and policy measures.
Know more about or other 3 pillars: